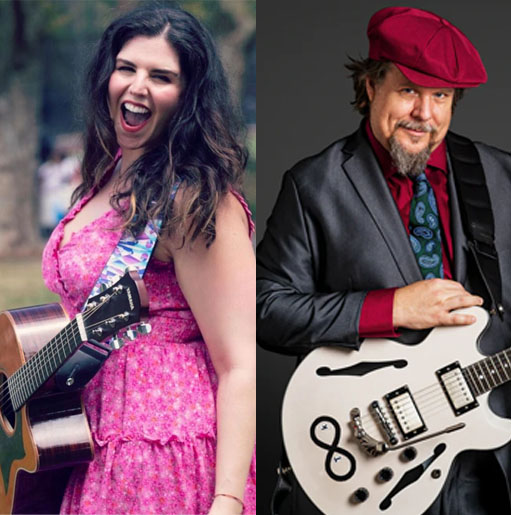 About Karen Bella & Teddy Kumpel
Karen is a Long Island-based hardworking musician. Her sound is versatile ranging from singer-songwriter, folk, and rock to today's pop to R&B. People have compared her sound to Jewel, Sheryl Crow, Christina Aguilera, John Mayer, Norah Jones, Maggie Rogers, Taylor Swift, and more. Bella began studying music and acting in elementary school.  She started booking recording sessions at nine years old and was writing songs at age 12. After college, she pursued music full-throttle, releasing her first album, Ordinary Girl in 2013 and performing in legendary venues around NYC. Read more about Karen Bella on her website.
Teddy played guitar on the Grammy winning album "Home" by Tim Kubart, sang backgrounds with Nine Inch Nails on the MTV music awards, toured and/or recorded with Joe Jackson, Rickie Lee Jones, Goodie Mob, Feist, Toots Hibbert, played on many soundtracks including Anchorman and Talladega Nights, produced, engineered and helped develop many artists all while nurturing his own art and unique vision over his 30 year+ career. Read more about Teddy Kumpel on his website.
A Special Performance by Karen Bella
A Special Performance by Teddy Kumpel